gm project ⏤ collection
wax, ashes, oil on paper 43x33 cm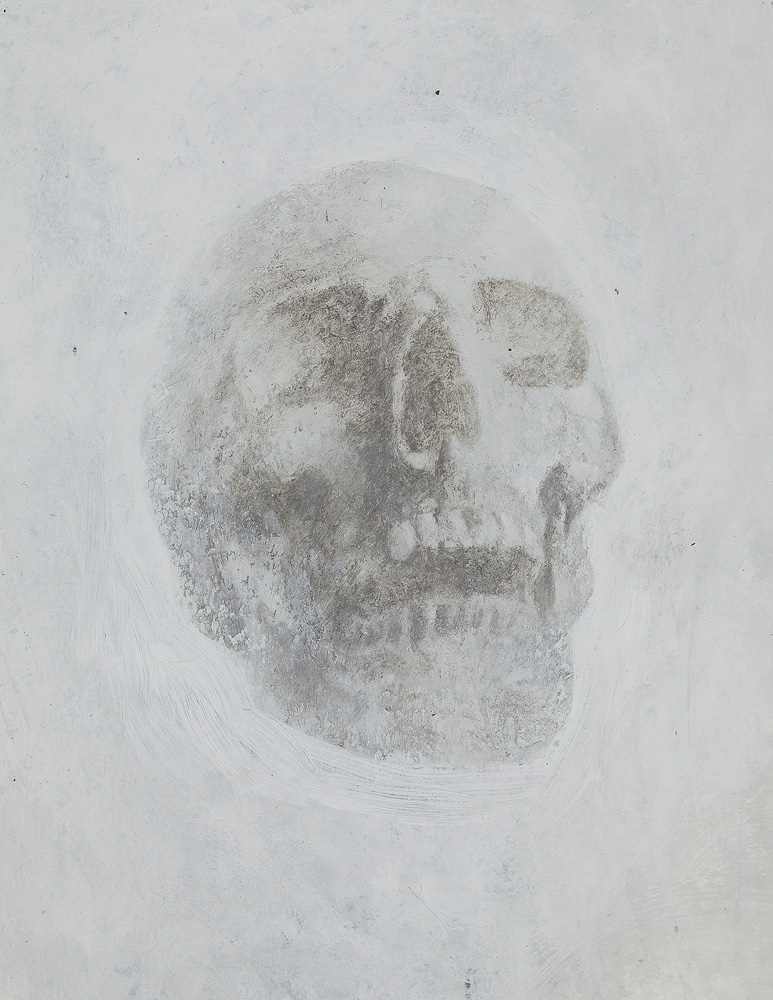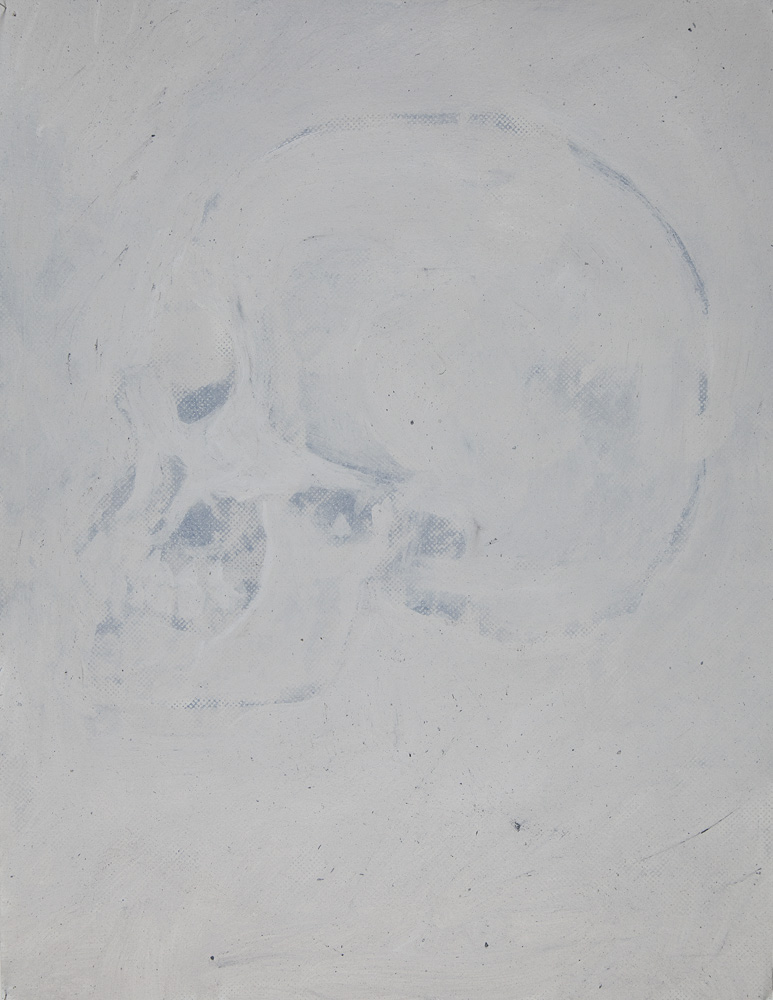 August Hirt, born in 1898 in Mannheim, is the son of a Swiss businessman.
In 1914, as a high school student, he volunteered to take part in the First World War on the German side. In 1921, he became a German citizen. In 1922, he obtained his doctorate in medicine and then worked at the Institute of Anatomy at the University of Heidelberg. He joined the SS General in 1933 and was promoted to Hauptsturmführer (captain) then passed Sturmbannführer (commander) in 1944.
Under the Occupation, August Hirt is the director of the Institute of Anatomy in Strasbourg.
Anticipating the imminent annihilation of the Jewish "race", from 1942 he undertook a project for a "collection of Jewish skulls". His idea is to select 150 "typical" Jews from the Auschwitz concentration camp, whose anthropometric measurements he will take and cast the head. These prisoners will then be taken to Natzwiller-Struthof camp, an hour's drive from Strasbourg, to be gassed and their bodies finally returned to the anatomy institute where their skeletons will be stored.
A project approved without hesitation in October 1942 by Heinrich Himmler, who authorized Hirt to begin his "medical experiments". In the summer of 1943, a team led by his assistant, Nazi anthropologist Bruno Beger, arrived in Auschwitz. In five days, 115 people are selected. Decimated by a typhus epidemic, only 86 Jews (57 men and 29 women) finally arrived at Struthof. Divided into four groups, they will be successively gassed and their corpses placed at August Hirt's disposal.

But the doctor won't finish his project. In September 1944, Himmler, worried about the advance of Allied troops, ordered the destruction of this compromising collection. The casts and all reports must be destroyed, the bodies cut into pieces and burn in a crematorium. But there's no time. In the rush, the institute staff simply removed the number tattooed on the left forearm and cremated only the heads, to make the bodies unrecognizable. By the way, August Hirt gets the gold teeth, for his personal behalf.
On 1st December 1944, one week after the liberation of Strasbourg, the remains of the 86 Jewish victims are discovered.
August Hirt committed suicide on June 2, 1945 in Schönenbach, in the Black Forest after having vainly tried to pass through Switzerland.
Bruno Beger was sentenced in 1971 to three years' suspended imprisonment for complicity in the murder of 86 Jews and died in his bed in 2009.